I didn't take any pictures of the repairs indoors before it was re-planted today. As mentioned above; the de-laminating styrene was re-attached withe Fuze-It construction adhesive. Small angle details were re-attached with E-2000. Cedar deck repairs were made with Titebond III and headless pins. I used two different colors of black acrylic paint to brush repair all the spots where paint had peeled off. From a few feet away you don't even notice. Once it has been out in the weather for a while it should all work together.
Here is how it looked this afternoon after re-planting...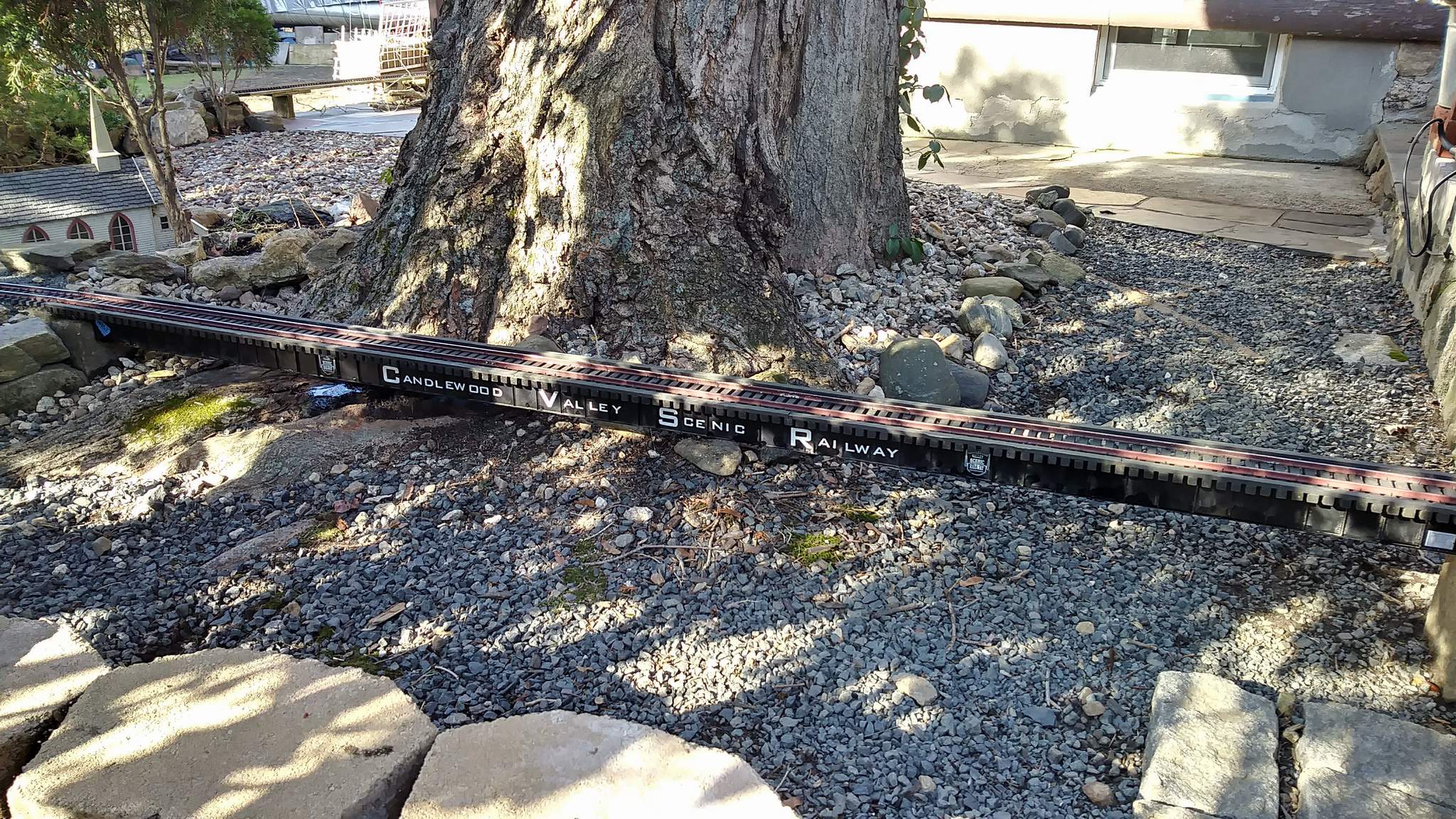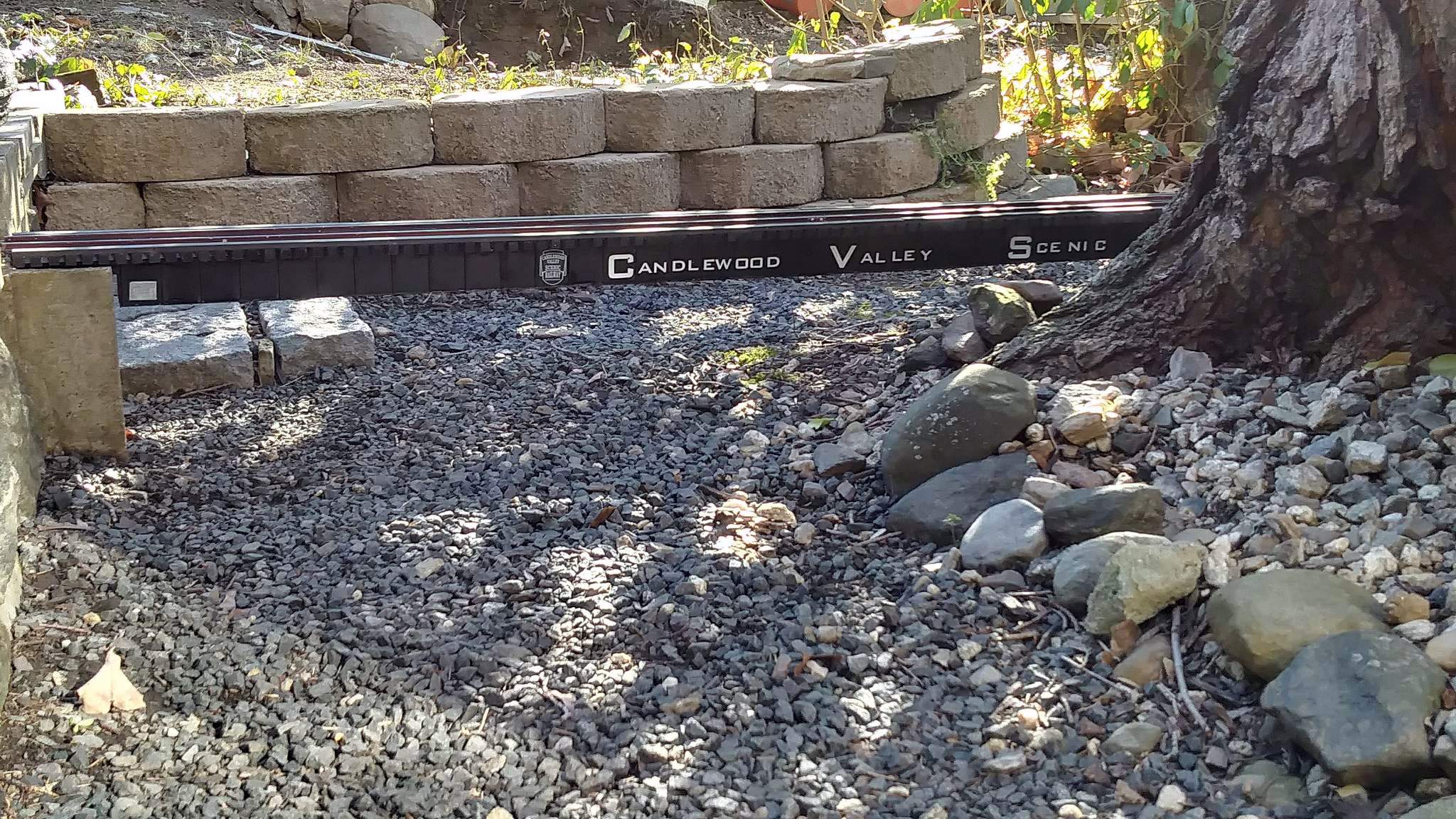 During the three months the bridge has been out, the root grew back into the path of the bridge making re-installation impossible. My reciprocating saw with a demolition blade took care of that in short order...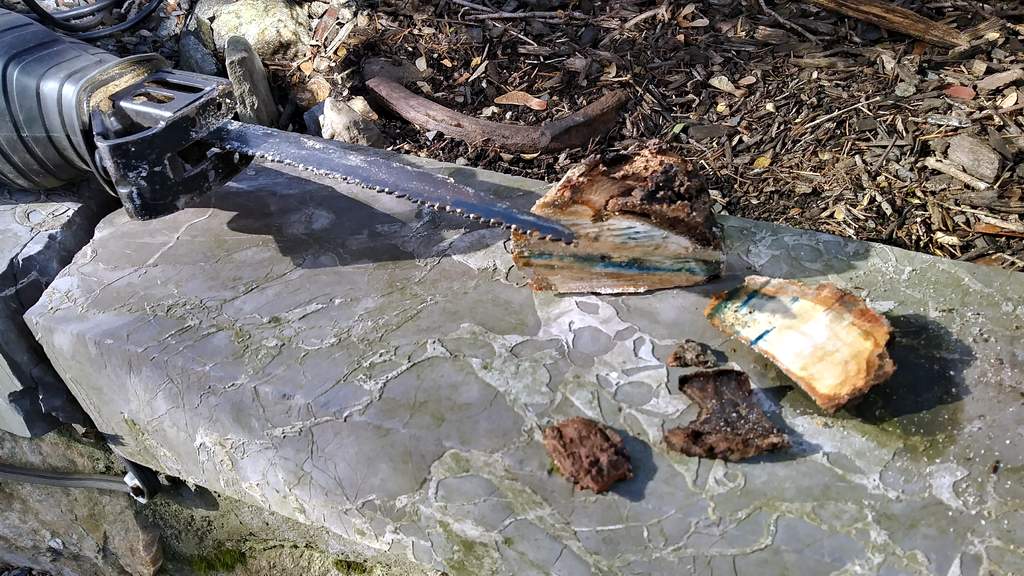 Also during that time, the track has shifted. What used to be a tight fit is now just barely close enough to clamp. I won't run a train over this until the gap can be all but eliminated...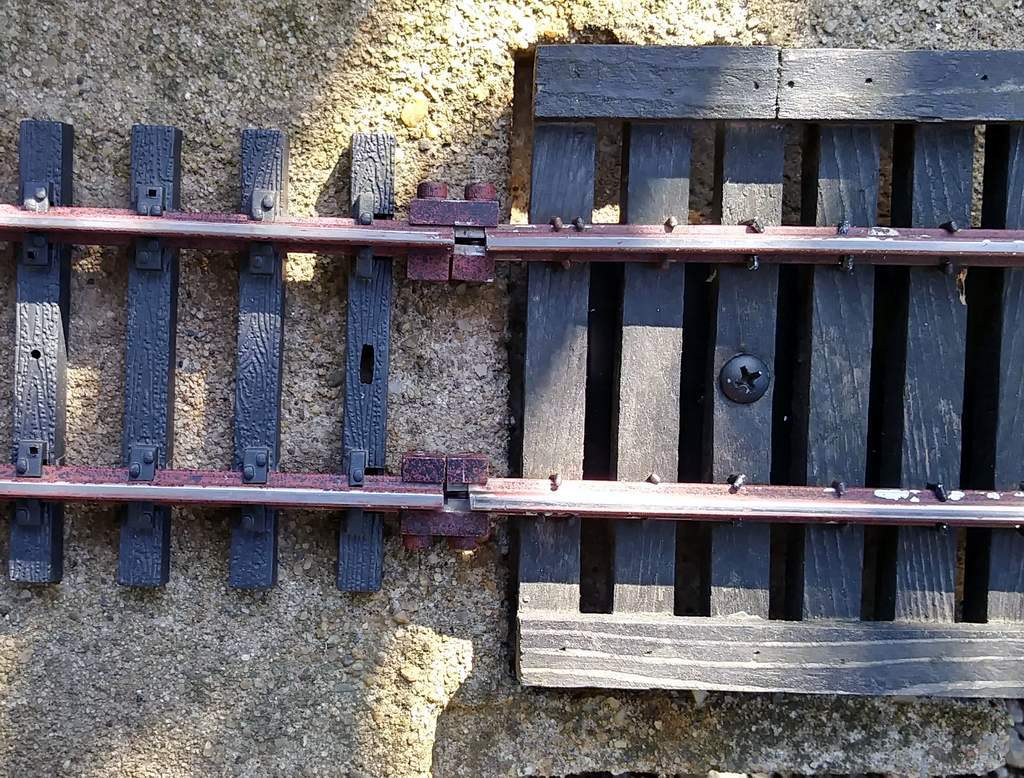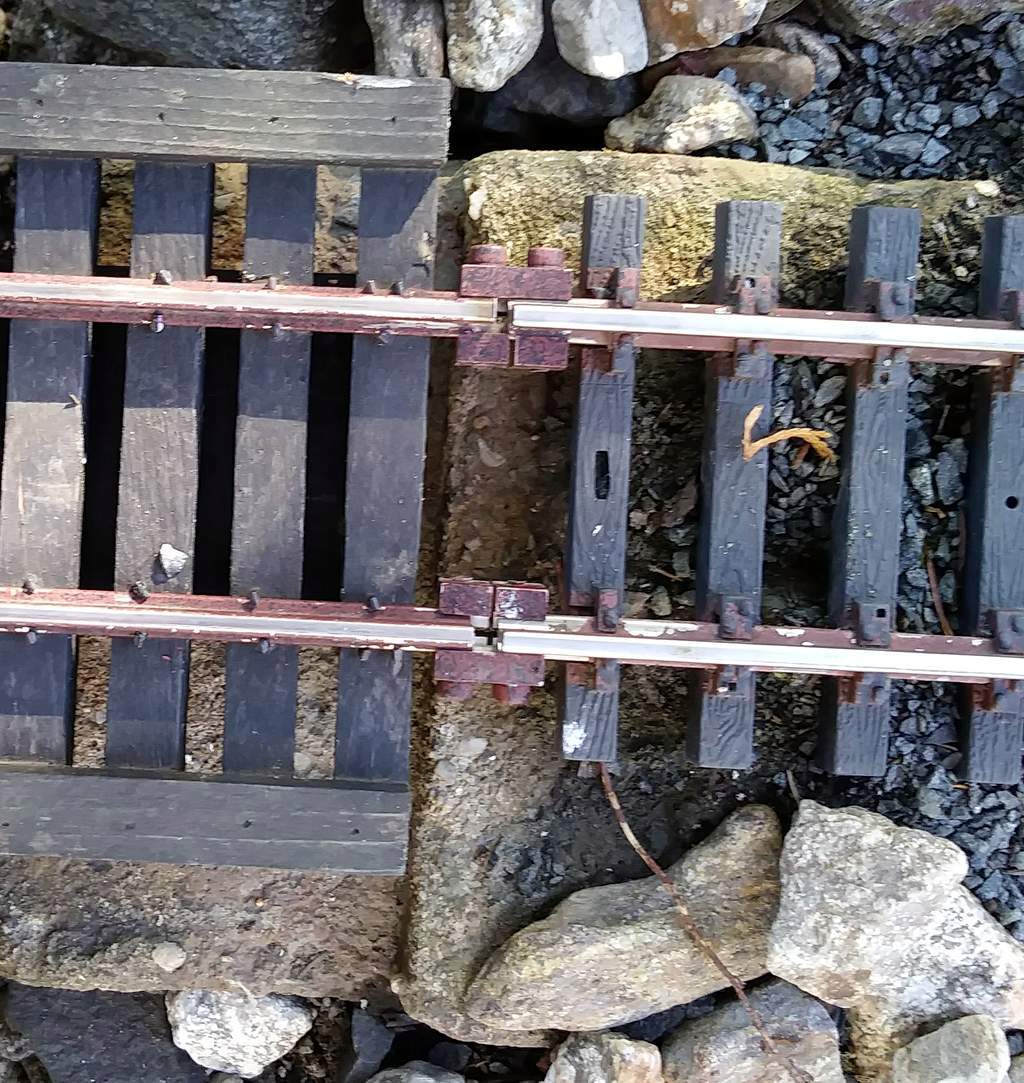 If the snows hold off for a few more weekends I might just have some operable track before trains are annulled for winter